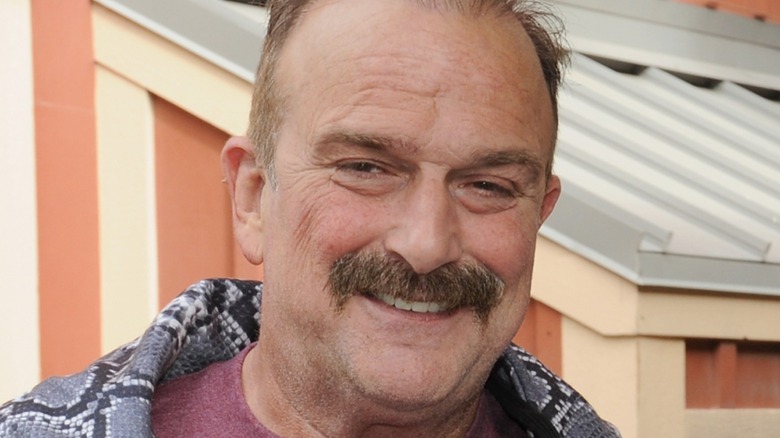 Clayton Chase/Getty Images
With the recent death of wrestling legend "Leaping" Lanny Poffo, a plethora of his wrestling peers have come out and told stories in remembrance of him. One of those was WWE Hall of Famer Jake "The Snake" Roberts, who remembered a painful memory with Poffo, on his podcast, "The Snake Pit."
Roberts recalled having a match with Poffo at Madison Square Garden while with the WWF. Poffo was in the middle of his "Genius" gimmick when he debuted a new move against Roberts, which didn't go well for the Hall of Famer. 
"He came to me and said, 'I want to do this new move I've got.' I'm like, 'Okay, what is it?' He said, 'You'll be on the floor, I'll jump up on the top rope, and then I'll jump off on you and give you the Double Axe Handles.' Okay, no problem."
The Snake continued, "He jumps up on the rope and slips and falls, driving both of his knees into my kidneys. I was on my hands and knees when he hit me. I thought he'd killed me. It burned so bad, it burned like somebody stuck a hot iron inside of my back man, just frying my insides." 
Roberts finished the match, but not without giving him a "receipt," by hip tossing him on the floor of The Garden, which was only covered with boards on top of the hockey ice. 
He also explained the extent of the relationship that he had with Poffo. "I spent a lot of time with Lanny in Mid South. Quite a few car trips with him and my father. Just a super nice kid. He's a little strange, but how could you not be a little strange when Randy's your brother and Angelo Poffo's your father?"