All year round, NBA general managers are firing out more calls and texts than a half cut bachelor on a Saturday night.
And for every trade that goes down, there are plenty of proposed deals that come agonisingly close to fruition without ever actually getting over the line.
Here are a few of the spiciest ones…
Charles Barkley to LA (1992)
Lakers receive: Charles Barkley and Ron Anderson
76ers receive: James Worthy and Elden Campbell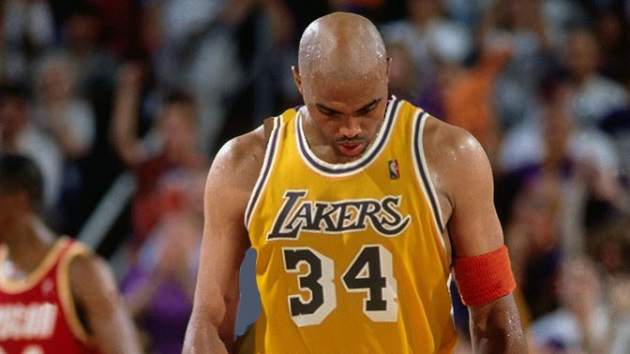 I'm just going to let Chuck paint the picture here, in the form of one of the most Charles Barkley stories ever:
"So I get a call from my agent one morning and he said, 'Philly has traded you to the Lakers'," he told Sports Illustrated. "So I went to lunch and started drinking."
"I'm f*cking so excited that I am going to the Lakers. Three hours later I get a f*cking phone call from my agent saying that the Sixers backed out of the deal. I said, 'Oh, sh*t, I'm feeling pretty good right now.' So I went out and played that night."
According the Philadelphia Inquirer, the deal was along the lines of Barkley and Ron Anderson for James Worthy and Elden Campbell.
Instead, Barkley was later traded to Phoenix for Jeff Hornacek, Andrew Lang and Tim Perry.
The Sir Charles-led Suns went on to make the 1993 NBA Finals – the same year Barkley was named MVP – where they took Michael Jordan's Bulls to 6 games, before MJ took their lunch money.
Meanwhile, the Lakers didn't win a playoff series until 1995 and didn't make the Finals until 2000.
Scottie Pippen to Seattle (1994)
Sonics receive: Scottie Pippen 
Bulls receive: Shawn Kemp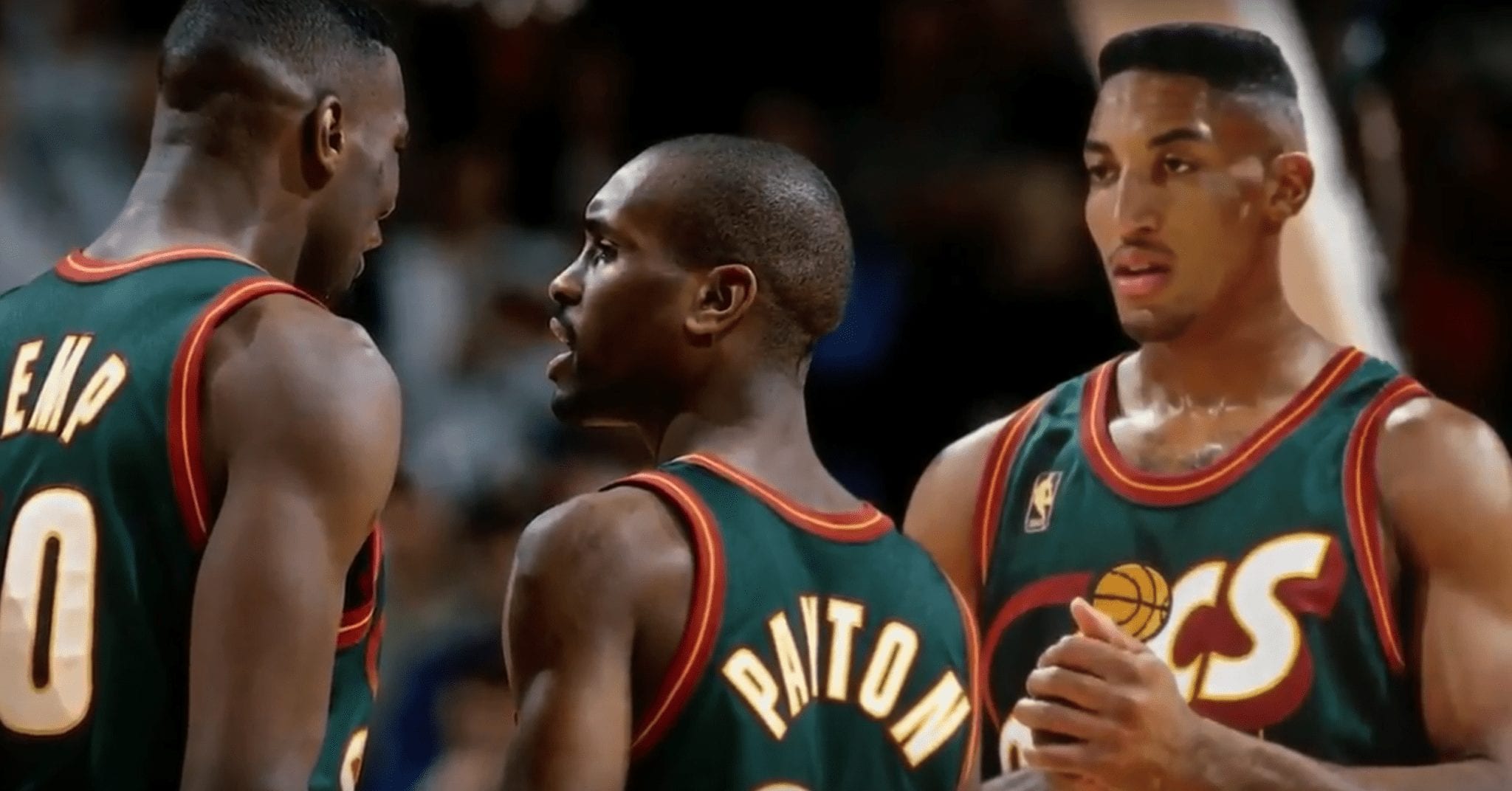 After trading Scottie Pippen for Olden Polynice on draft night in 1987, the Sonics almost lured Pippen back seven years later.
The proposed trade, which would've been a straight swap for Shawn Kemp, was discussed during Jordan's first retirement and had monumental future implications.
The main one being that had Chicago shipped Pippen out of town, MJ might've never returned for his second three-peat with the Bulls.
He said exactly that when former ESPN reporter JA Adande got hold of him at All-Star Weekend in 2018 (quite an impressive feat considering chasing Jordan for interviews usually proves about as fruitful as chasing Bigfoot).
"Probably not," Jordan said. "I could have played with Shawn, but I wouldn't have been as comfortable as I was with Scottie."
It's pretty wild to think Chicago winning six championships hinged on Seattle whiffing on Pippen (twice).
Tracy McGrady to Philadelphia (1999)
76ers receive: Tracy McGrady and a first-round pick
Raptors receive: Larry Hughes
Not only did the Raptors consider swapping Tracy McGrady for Larry Hughes, they were going to gift the Sixers a first-rounder for their troubles too.
This would've been quite the feat for then Philly GM Billy King, who went on to make a name for himself as a truly awful executive, a legacy he sealed by shipping a creaky Kevin Garnett and Paul Pierce to Brooklyn in exchange for a package which included the Nets' future hopes and dreams.
The difference between Hughes and McGrady wasn't as discernible at the time, but even then, T-Mac was showing flashes of becoming something special.
While McGrady went on to become an NBA legend, Hughes' name is perhaps most often mentioned whenever someone is trying to illustrate just how bad LeBron's 2007 Cavs were.
Kobe Bryant to Detroit (2007)
Pistons receive: Kobe Bryant
Lakers receive: Richard Hamilton, Tayshaun Prince and picks
Kobe confirmed this deal was legit on the Grantland Basketball Hour four years ago.
It was dangerously close to getting over the line in 2007, with both teams agreeing to it in principle and ready to make it happen.
The only problem was that Kobe had a no-trade clause – the only player in the league with one at the time – and Detroit wasn't high on his wish list.
Legendary Lakers owner Jerry Buss also reportedly convinced Bryant that LA was still the place to be.
Had Kobe signed off on the trade, he would've formed a new big three with Chauncey Billups and Rasheed Wallace, two of the main guys who upset his Shaq-Payton-Malone Lakers in the 2004 Finals.
The Lakers, meanwhile, would've fielded a team headlined by Richard Hamilton, Tayshaun Prince, Lamar Odom, Andrew Bynum and Derek Fisher.
But without any incentive to swap their assortment of picks and young players for Pau Gasol, LA never would've won the title in 2009 and 2010.
That means Kobe might never have won a championship after that initial three-peat with Shaq and the whole conversation surrounding his legacy could've been completely different.
Kobe Bryant to Chicago (2007)
Bulls receive: Kobe Bryant
Lakers receive: Luol Deng, Tyrus Thomas, Ben Gordon, Joakim Noah and a lifetime of regret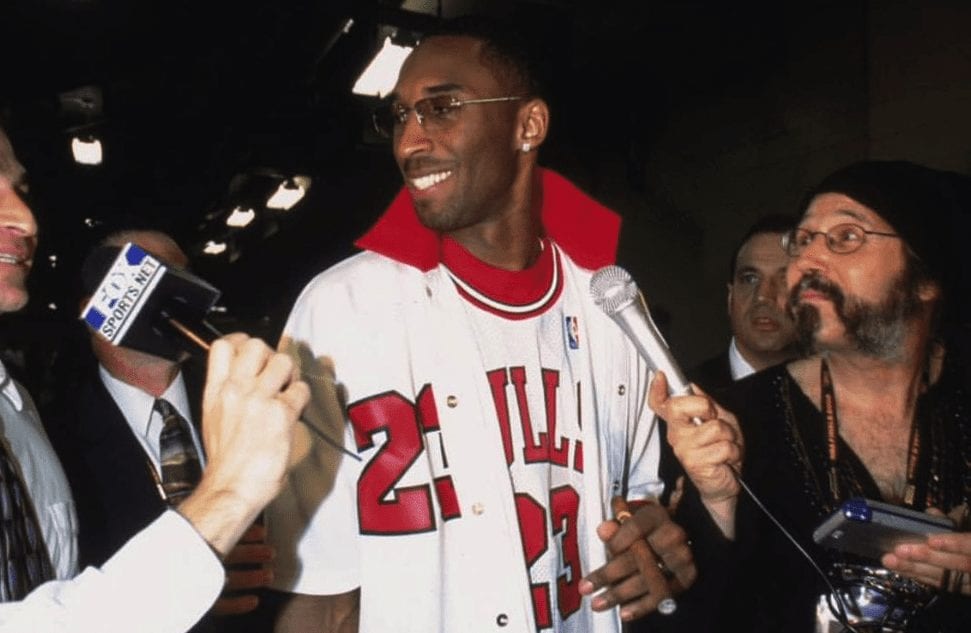 Detroit might not have been Kobe's preferred destination at the time, but Chicago certainly was, and the Lakers almost granted his wish.
It was reported at the time the Lakers demanded Luol Deng, Tyrus Thomas, Ben Gordon, and Joakim Noah – all contenders to make the All-NBA Players Who Did Not Age Well Team.
But Kobe insisted Deng remain in Chicago, and with the two sides unable to agree on the specifics of the deal, it ultimately fell apart altogether.
Chris Paul to LA (2011)
Lakers receive: Chris Paul
Hornets receive: Kevin Martin, Luis Scola, Lamar Odom, Goran Dragic, and a first-round pick. 
Rockets receive: Pau Gasol
As controversial as David Stern vetoing this trade was, it was unquestionably the right move for New Orleans.
Instead of landing a package of OK players destined to turn them into an uninspiring 8-seed, the deal they took instead allowed them to become bad enough to land the number one pick, which became Anthony Davis.
Of course, history eventually repeated itself.
Just like Paul, Davis attempted to force his way to the Lakers, and just like Paul, Davis had that deal shut down on him.
Had New Orleans met Paul's demands, we'd be looking at a completely different league.
For starters, Houston wouldn't have had the assets to make the James Harden trade because Pau Gasol would've been on their books, Harden would've stayed in OKC and might've won a title there, the Kobe-CP-Dwight Big Three could've been a reality, Davis would've likely landed in Charlotte or Washington and Lob City never would've happened. 
James Harden to Golden State (2012)
Warriors receive: James Harden
Rockets receive: Klay Thompson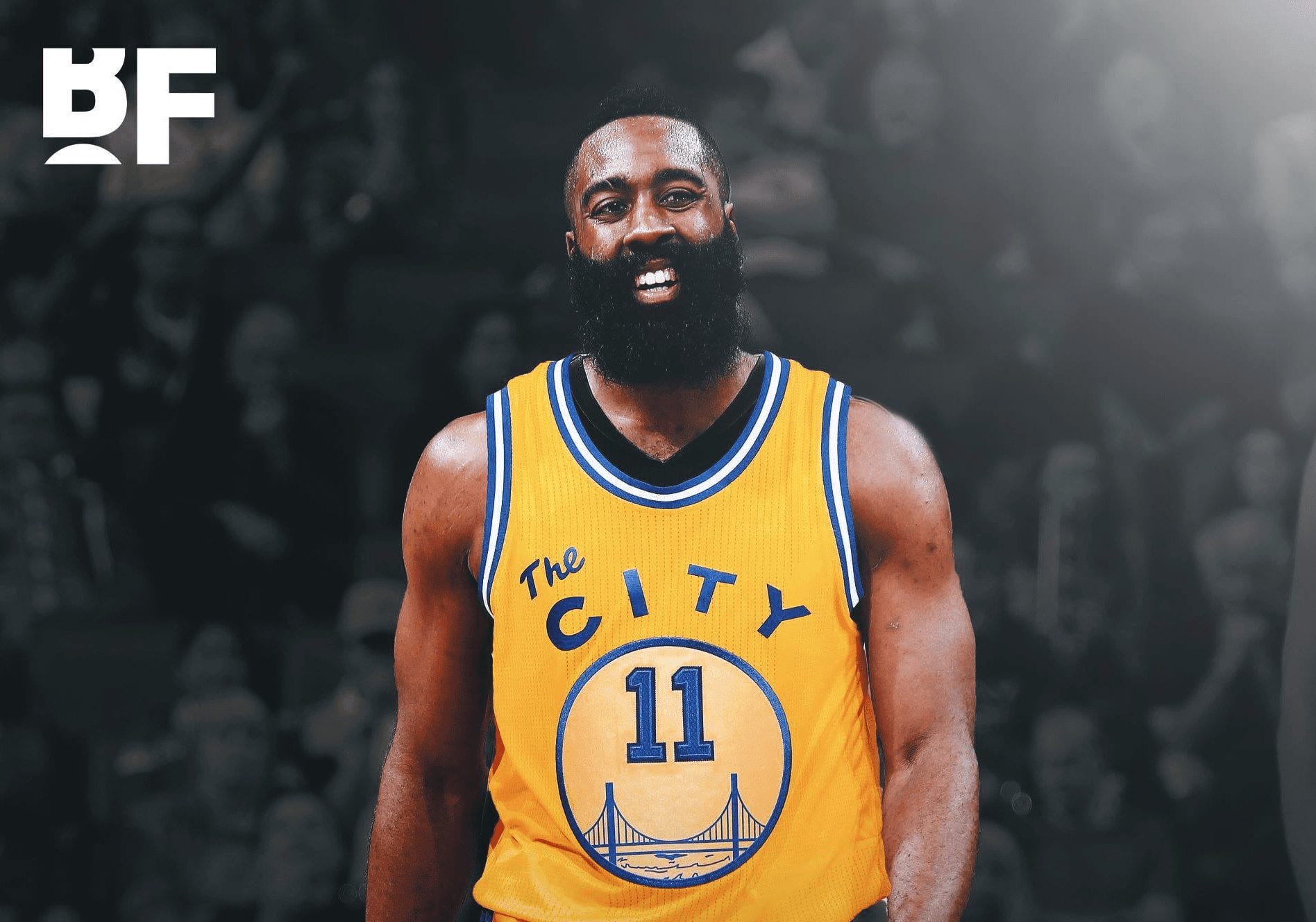 When Thunder general manager Sam Presti made the controversial decision to shop James Harden for financial purposes, the Warriors were his first call, according to Bill Simmons.
But the trade never went anywhere.
Golden State were trying to dump players OKC didn't want, and OKC wanted picks Golden State didn't have.
Had the trade been completed, Harden wouldn't have received his chance to be the number one guy (at least not for another year or two), the Warriors might never have become a true dynasty without their current collection of selfless and neatly fitting pieces, another team could've won the title in 2015, 2017 and 2018, LeBron could've snatched one or two of those titles to move closer to MJ, and Klay Thompson might not have won any rings at all.
Kevin Love to Golden State (2014)
Warriors receive: Kevin Love and Kevin Martin
Timberwolves receive: Klay Thompson and David Lee
From all reports, the Warriors thought long and hard about this one.
The idea of Golden State making this trade might seem insane now, but at the time the Splash Brothers hadn't completely established themselves, the league hadn't fully realised its three-point shooting obsession and Kevin Love was an all-encompassing monster averaging 26 and 12.
But Jerry West put a stop to trade talks when he threatened to resign from his advising role with the Warriors if they went ahead with the deal.
Five years and three championships later, he'd still be smiling to himself if he wasn't now with the Clippers.
Kevin Garnett to Phoenix (2007)
Suns receive: Kevin Garnett 
Timberwolves receive: Boston's number 5 pick 
Hawks receive: Amar'e Stoudemire
Celtics receive: Shawn Marion 
With Kevin Garnett growing increasingly frustrated with the Timberwolves' inability to build a winning team for years on end, Minnesota owner Glen Taylor finally allowed his staff to listen to trade offers in the summer of 2007.
The T-Wolves fielded calls from a seemingly endless list of teams, but Phoenix was Garnett's preferred destination.
As a result, the Suns were the the closest team not based in Boston to land KG.
One of the trades reportedly discussed would've sent Garnett to the Suns, Amar'e Stoudemire to the Hawks, Shawn Marion to the Celtics and Boston's 2007 first-rounder (which became Jeff Green) to the Timberwolves.
But Marion ended Nash-Garnett era before it had even begun when he insisted he'd only play for a team which offered him a max contract, at which point the Celtics presumably hung up the phone in disgust.
Kevin Garnett to LA (2007)
Timberwolves receive: Andrew Bynum, Lamar Odom, additional pieces 
Lakers receive: Kevin Garnett 
The Lakers also came agonisingly close to landing Garnett during that same offseason.
Phil Jackson has been on the record saying LA had a handshake agreement with KG, with the trade centered around a 19-year-old Andrew Bynum and Lamar Odom.
Instead, Garnett went to Boston and beat LA in the 2008 Finals, while Bynum and Odom emerged as two of the most important pieces in the Lakers' 2009 and 2010 championships.
Amar'e Stoudemire to Cleveland (2009)
Cavaliers receive: Amar'e Stoudemire
Suns receive: JJ Hickson, Zydrunas Ilgauskas and a draft pick
This deal was so close to being finalised that Stoudemire openly discussed it with reporters.
But the Cavs reportedly backed out of the trade because they weren't willing to part with JJ Hickson.
Hickson was ultimately out of the league well before he hit 30, while Stoudemire's paper mache knees turned into mush about a year after this deal was discussed.
And yet, a year of LeBron and Stoudemire certainly would've been interesting to say the least, especially with the Cavs badly needing to win big to have any chance of keeping LBJ.
Interestingly, the trade also would've reunited Stoudemire and Shaq, two guys who struggled to share the floor in Phoenix.
Steph Curry to Phoenix (2009)
Suns receive: Steph Curry
Warriors receive: Amar'e Stoudemire and the 14th overall pick
Imagine a world in which Steve Kerr pried Steph Curry away from Golden State and deprived his future self of ever coaching him.
That very nearly happened in 2009 when Kerr, who was the Suns GM at the time, tried desperately to land Curry's draft rights in exchange for Amar'e Stoudemire and a first-round pick.
Years down the track, Kerr told the San Jose Mercury News the deal was close.
But the trade ultimately fell apart due because Stoudemire's knees were likely to do the same.
Steph Curry to Milwaukee (2011-12)
Bucks receive: Steph Curry 
Warriors receive: Andrew Bogut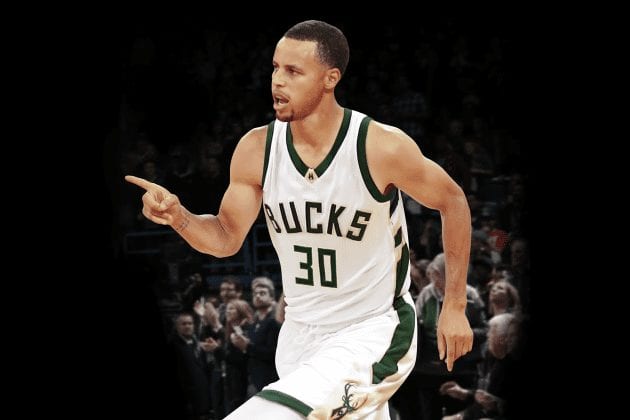 Concerned that Curry's famously fickle ankles would eventually betray him for good, the Warriors once considered trading their future golden child to Milwaukee in exchange for Andrew Bogut.
The trade never went ahead because the Bucks' medical staff didn't think Curry's ankles would hold up, according to Bucks co-owner Marc Lasry, who this year told The Athletic "I think we got rid of that medical staff when we bought the team."
The Warriors acquired Bogut a few months later anyway, without giving up Curry, and the two of them went on to develop some Walter White level chemistry.
Related tangent: remember when Steph Curry vs Monta Ellis was an actual debate?
How about when the Warriors crowd mercilessly booed Joe Lacob after the team traded Ellis?
And how about Lacob's response?
Fun times.
Paul George to Cleveland (2017)
Cavaliers receive: Paul George and Eric Bledsoe
Suns receive: Kyrie Irving and Channing Frye
Pacers receive: Phoenix's number 4 pick 
With the Lakers' season well and truly down the drain, a lot of media types have wondered aloud how different things would've been if the Lakers had managed to put Paul George alongside LeBron James.
But what if Cleveland had done the same thing a year earlier?
The Cavs got agonisingly close thanks to a proposed deal which would've sent Eric Bledsoe and Paul George to Cleveland, with Kyrie Irving and Channing Frye heading to Phoenix.
All three teams had an agreement in place before a fateful text message from Pacers GM Kevin Pritchard doomed their plans, and by extension, the LeBron era in Cleveland.
The Suns ultimately backed out due to their unwillingness to trade their number four pick, which they planned on using to draft the now remarkably forgettable Josh Jackson (whoops).
Things didn't exactly work out well for Cleveland either.
A month after the George talks broke down, Irving demanded a trade after discovering the Cavs were shopping him, and all Cleveland got back in return was an injured Isaiah Thomas, Jae Crowder, Ante Zizic and a first round pick which became Collin Sexton.
LeBron always had Hollywood on his horizon, but the Cavs could've at least given him a reason to delay those plans.
For more Basketball Forever content, follow @bballforeverfb and @nickjungfer.