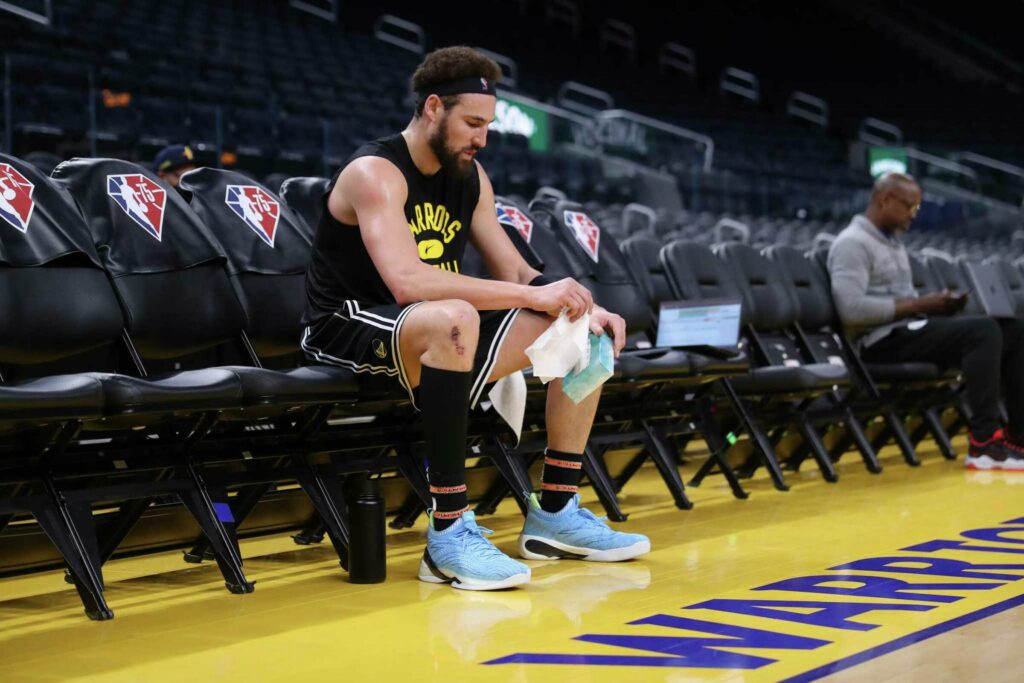 The NBA is one of the most intense basketball championships in the world. There has always been an incredibly high standard for superstar players to meet. This has led to intense training on an individual basis as well as among teams. Thanks to this, it is no surprise that players face injury consistently.
This has the power to affect their teams' entire season and prospects based on their recovery. Check out the latest NBA Finals Odds for accurate updates on the predictions for the NBA finals.
Someone who had an impressive comeback from injury is Klay Thompson, who missed an entire NBA season. Here is how this shooting guard had one of the most momentous comebacks despite all the odds.
Golden State Warriors
Firstly, let's look at Thompson's career before he was injured and unable to compete. He stood out during his 2011 draft to the Golden State Warriors for his excellent shooting ability, which helped him to become the eleventh overall selection during that year's drafts.
While his defensive skills needed some improvement, Thompson spent the next four games improving his season averages in all areas. These included rebounds, assists, shooting percentage, and average points per game. It was this that helped Thompson get put forward to that season's NBA All-Rookie First Team.
The young player then continued to improve as the seasons progressed. This led to several All-Star selections and Thompson's appearance in several NBA finals. He also competed internationally for the 2016 Olympic team.
Legacy
Many have said that Thompson is able to shine on the court so effectively because of his father's influence. Klay Thompson's father, Mychal Thompson, also had a career with the NBA.
He was the top pick overall during the 1978 draft, and athleticism certainly runs in the Thompson family. This is because Klay's brothers Mychel and Trayce have also had fruitful careers within the NBA and MLB respectively.
Injuries
Unfortunately, basketball and other intensive sports that are played at a professional level have a higher likelihood of leading to severe injuries. Thompson suffered from an anterior cruciate ligament (ACL) tear during the finals of the 2018-19 season.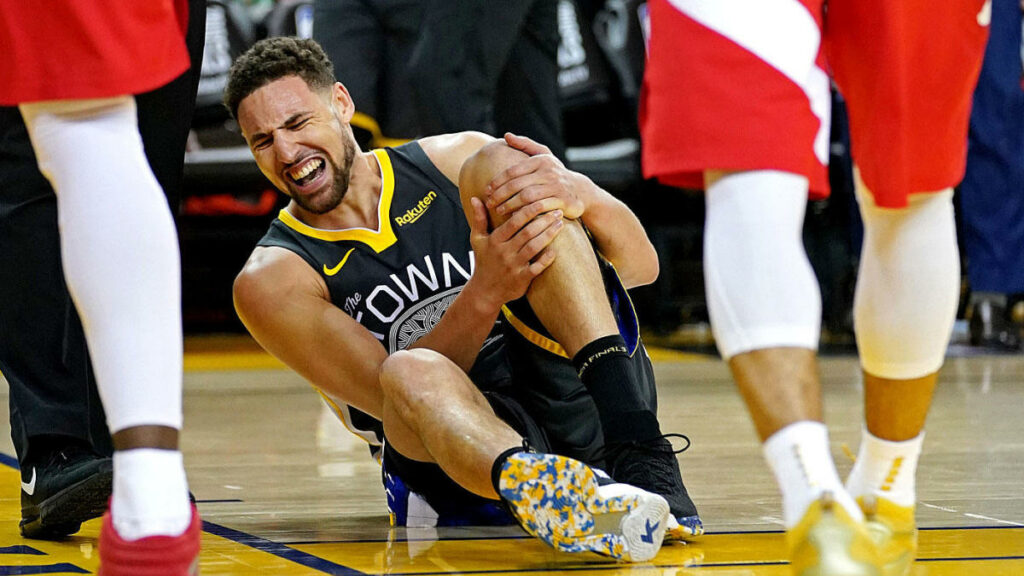 The joint in his left knee was damaged, and Thompson required surgery in order to play without pain in the coming seasons. As a result, the Warriors lost game six of that season and eventually the season as a whole.
Following contractual agreements with the Golden State Warriors, Thompson had knee surgery to correct his ACL. The estimated recovery time depends entirely on the individual, and he missed out on the entire 2019-2020 NBA season to recover and recondition.
Unfortunately, Thompson's return to the court was short-lived. This is because he suffered from an Achilles tendon injury during a 2020 pickup game in Los Angeles.
2022 NBA
941 days later, Thompson returned to the NBA court with the Santa Cruz Warriors in time for the 2022 playoff. This franchise has a close affiliation with the Golden State Warriors. He certainly did not waste any time in proving his worth, as Thompson scored 17 points on seven-from-eighteen shooting in twenty minutes!
The impressive shooting guard did not stop there, and he scored sixteen points during the final quarter in February. This allowed the Warriors to defeat the Los Angeles Lakers 117-115, which many regarded as an incredible comeback win for Thompson.
The following games saw even more incredible defeats for the shooting guard. Thompson's average points per game continued to increase, and it is certainly exciting to see how his career will continue to progress in the coming seasons.
At the end of that season's finals games, Thompson won his fourth NBA championship. Not only that, but the Warriors won in six games in total. This is certainly a talented individual who will not let injuries and recover time stop him from returning with power and determination.
Predictions
Throughout his career, Klay Thompson has consistently stood out for his high basketball IQ and ability to prepare for his opposition's next moves before they actually happen. Because of this, we are excited to see how this player continues to grow and perform on the court.
Not only that, but there are sure to be plenty of new recruits in time for next year's season. It is interesting to see how Thompson will interact with new rookies and whether he can continue to leave an impact on the NBA in general.
Even though he has been plagued by injury in the past, Thompson has shown that he is an incredibly determined individual and that his recovery time is only a minor setback to him. As long as he avoids significant injury on the court, there is no telling what can be achieved. We are certainly excited to see what the future holds for this highly talented member of the NBA.
Summary
The NBA has seen many examples of incredible figures, who have recovered from injuries. Klay Thompson is a highly impressive shooting guard with an immense ability to recover from significant injuries. His comeback impressed many, and it is exciting to see how he continues to stand out on the court.