Ask any experienced diver, and they will tell you about multiple times when they have thought, "with the benefit of hindsight…" or, "if I knew then what I know now, I would have done things differently." The good news is that this doesn't need to apply to you!
In this Blog, we will share scuba diving tips for beginners that will help you avoid making 'rookie' mistakes and save you time, money, and stress.
Let's get started!
---
Tip #1: Make a checklist (and use it)
Going on a dive trip is much like going on any other trip. There's a lot to pack and remember to do. PLUS, all of your diving items, even if you don't own your own gear, you still need to remember swimwear, towels, spare dry clothes, certification cards, log book, etc.
Once you have made your checklist, photocopy it to use again on future trips. If you are not sure what to include on your list, email your dive center and ask them what you need to bring and what they supply. That means most of the work is done for you!
---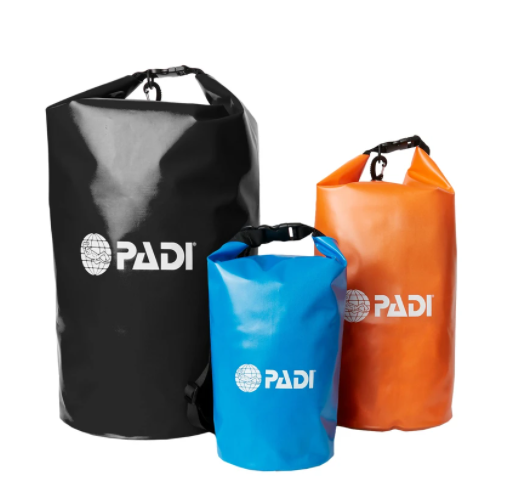 Tip #2: Invest in a dry bag
There's nothing more annoying than carefully packing a dry towel, spare dry clothes, your wallet, phone, camera, and other essentials in a bag that becomes soaked on a boat or in transit. Even the most protected cubby holes can be affected by waves and ocean spray. Accidents happen, and bags can get dropped from time to time. A dry bag is an essential investment, and when you compare the price of the bag to the price of the contents it potentially protects, this investment is a no-brainer!
---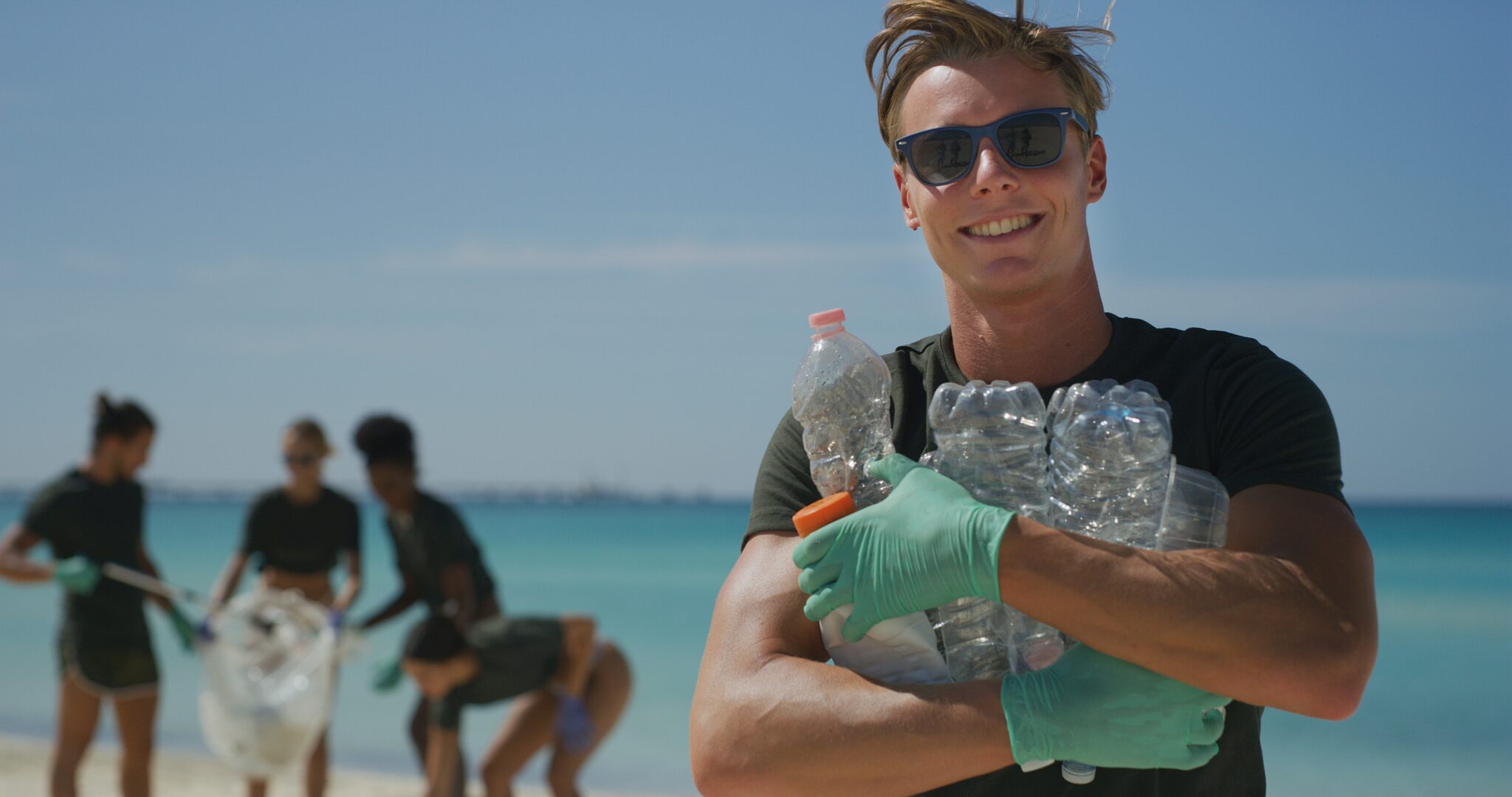 Tip #3: Sunglasses 101
Whether you are going out on a dive boat, doing a beach cleanup, or shore diving, there will be times when sunglasses are essential. Sunglasses should be on every divers' checklist, but what many divers forget is to bring the case. Unless you want to turn your 'sunnies' into 'scratchies', remember to pack the case and any cleaning cloth you have to protect and clean them from salt residue.
---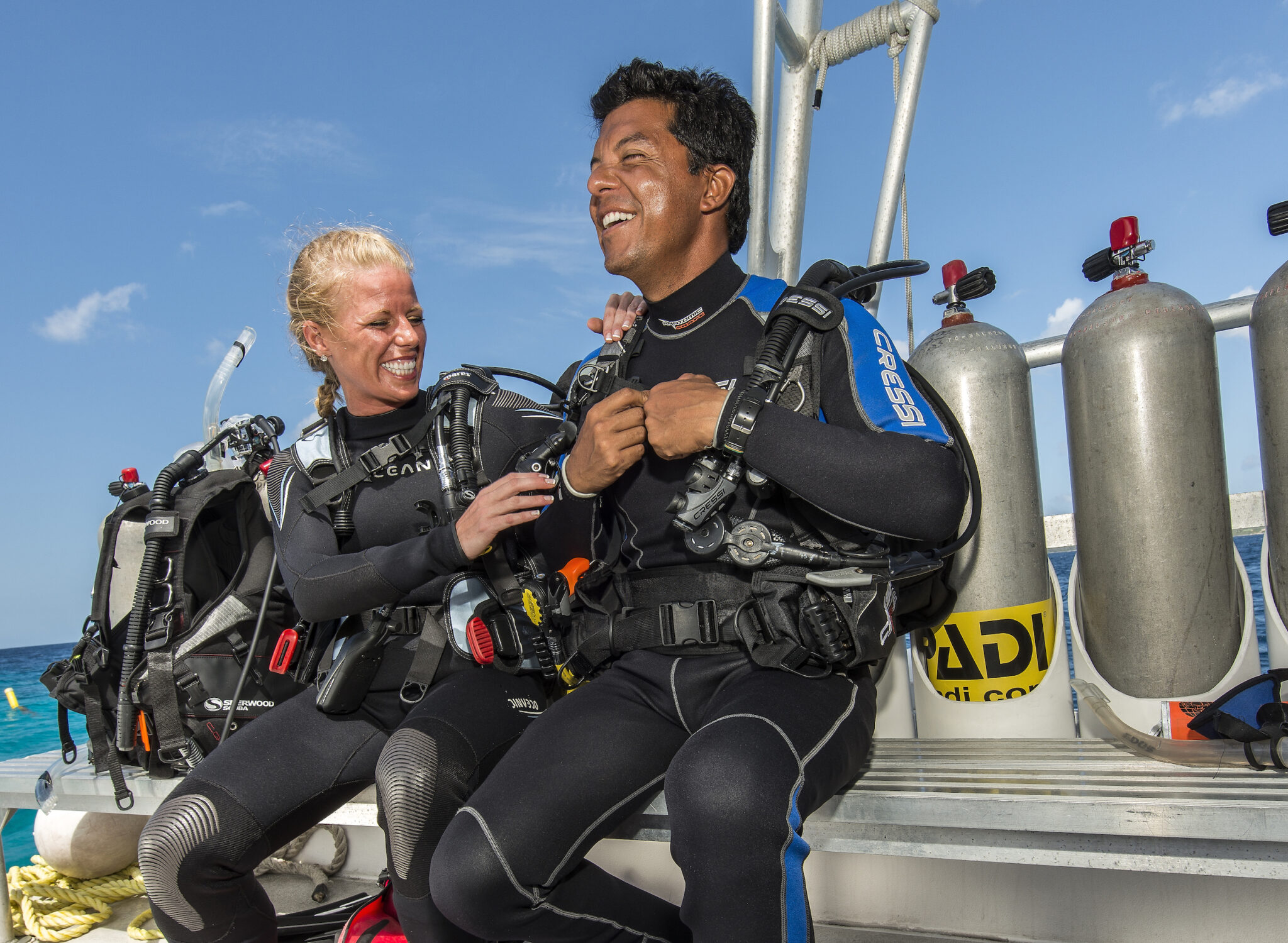 Tip #4: How to avoid sea sickness
For most of us, being at sea is not an everyday occurrence. Sea sickness can affect any of us at any time. If you know you are susceptible to motion sickness, take a sea sickness tablet around 30 minutes before boarding the boat. Always read the directions on the packet and check for any drowsiness warnings.
Natural remedies also include ginger. Fresh ginger tea or even ginger biscuits are known for their stomach-settling properties.
---
Tip #5: Choose the right dive center for you
Use PADI Travel to find your region's dive center, resort, or liveaboard operator. Get in touch with them and check if they offer services for beginners and what they include. Ask if there are any prerequisites for diving with them and let them know your certification and experience level. Read more about choosing a dive center here.
---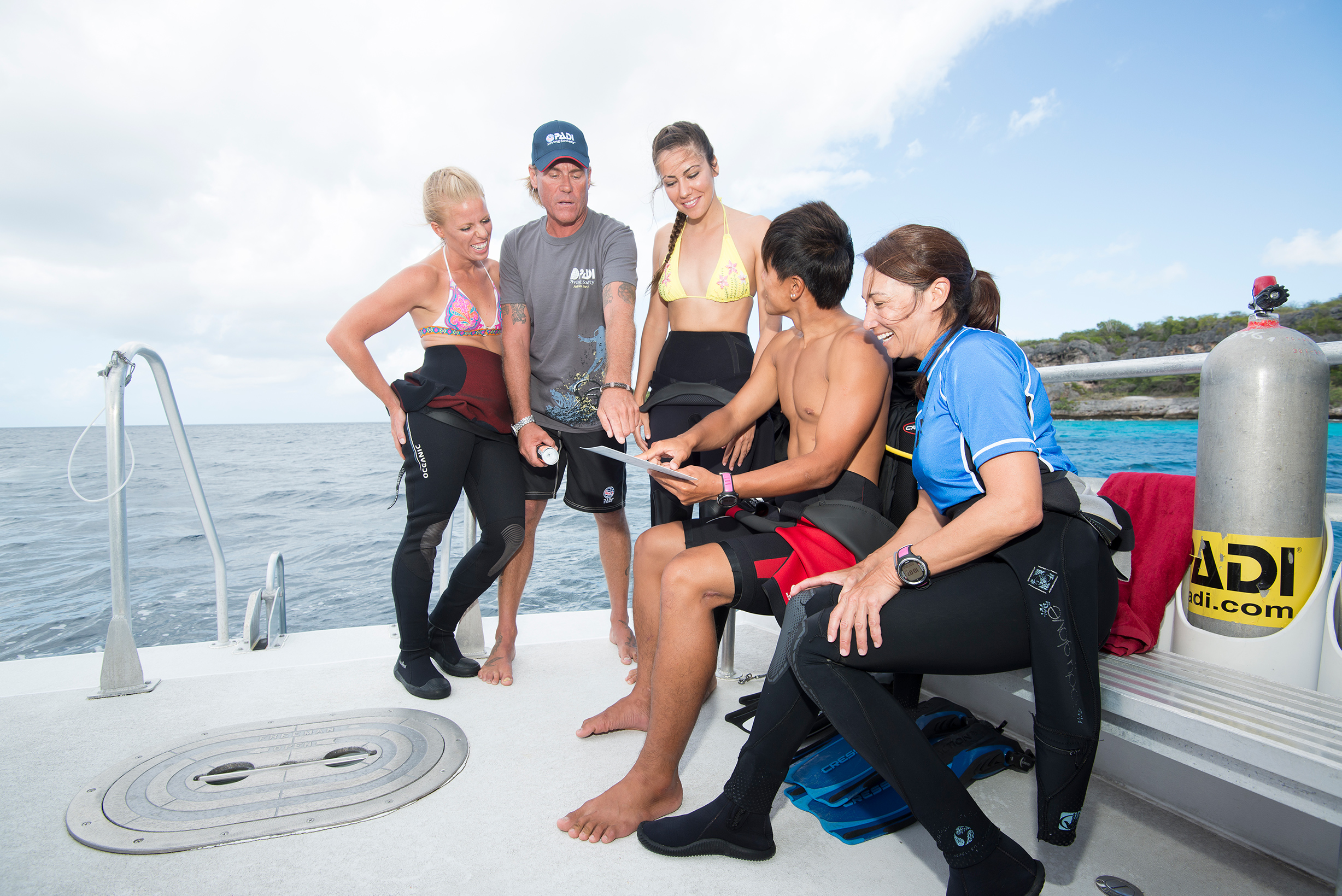 Tip #6: Don't let peer pressure affect you
Keep yourself grounded and aware of your experience level. If you are faced with a dive that you don't feel comfortable with, don't be afraid to speak up and sit it out.
---
Tip #7: Socks
Say what? Socks are one of the greatest secrets known to experienced divers. Pulling on a long dry wetsuit is hard work; the more you sweat, the harder it gets. Take a pair of socks with you, soak them by dipping them overboard or in a wash tank, put them first, and then pull on your wetsuit. Your wetsuit will glide over your feet and save you ten times the energy and struggle!
---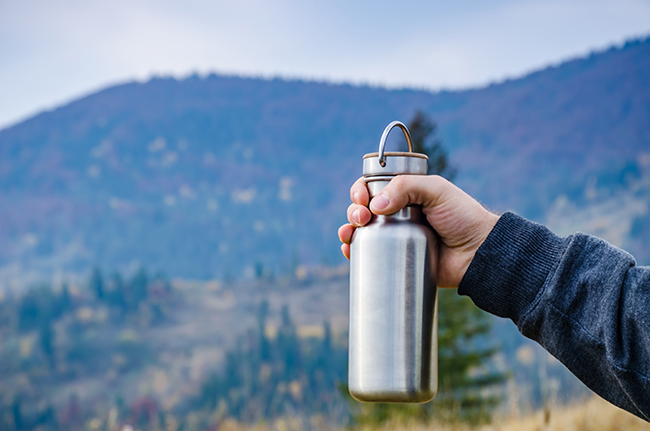 Tip #8: Stay hydrated
Dehydration is one of the biggest contributing factors to Decompression Sickness. Make sure you take adequate drinking water supplies with you on trips using reusable water bottles. Read more here.
---
Tip #9: Stay refreshed
If you have a period without diving after your PADI Open Water Diver course, refresh your skills before your next trip by taking the PADI ReActivate. Not only will it refresh your knowledge, but it will boost your confidence too!
---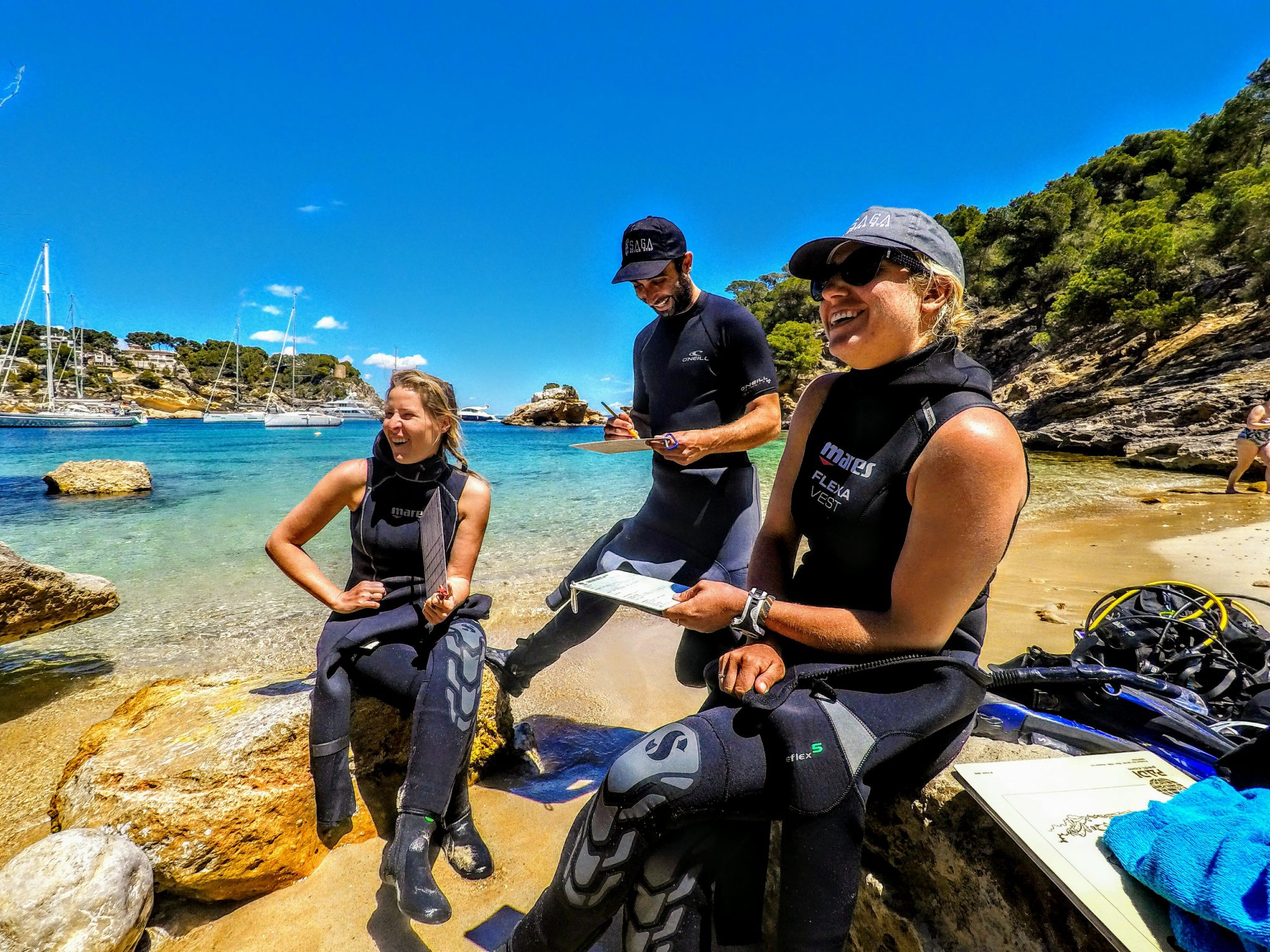 Tip #10: Listen and ask questions
This might be the most important when it comes to scuba diving tips for beginners. Listen to the professionals around you. Pay attention to boat and dive site briefings, and don't be afraid to ask questions if there is something you are unsure about.
---
Are you ready to start your diving adventures? Start Your Scuba Diving Certification Online – for FREE!