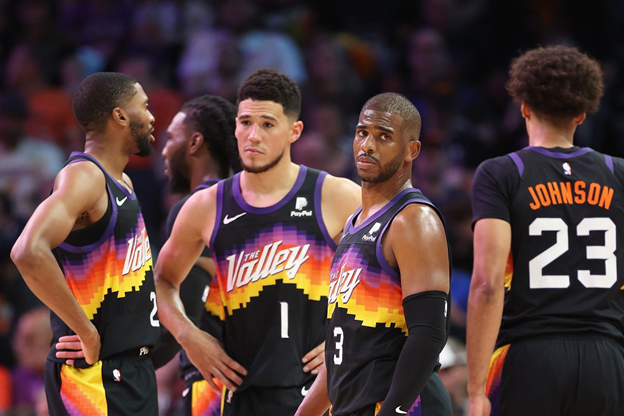 The Phoenix Suns are on an upward trajectory as a team. However, as an organization, things could fall apart at any point.
The Suns have topped the NBA in wins these last two seasons, also making a trip to the finals, and have one of the strongest cores in the league, led by veteran Chris Paul. They were even named among the few teams Kevin Durant wanted to play for when the All-Star forward requested a trade earlier this offseason.
Durant has since changed his stance, with the owners of the Brooklyn Nets refusing to bow to his demands, helped by the fact that the four-year deal he agreed to hasn't even kicked in yet.
Meanwhile, Suns owner Rober Sarver is being investigated by the NBA on the back of accusations citing racist behavior and misogynistic conduct. Al Sharpton has become one of the latest persons to speak out against Sarver. Azcentral is reporting that the liberal activist has urged PayPal to end its partnerships with the Suns owner in the wake of the allegations.
"As someone who has dedicated my life to fighting injustice and speaking out against hate in all its forms, it is my duty and responsibility to call out such hypocrisy and to call on PayPal to uphold the values for which it proclaims to stand," Sharpton wrote.

"I am writing to demand that PayPal cease doing business with any entity owned or associated with Robert Sarver, including the Phoenix Suns, the Phoenix Mercury, and Real Club Deportivo Mallorca. Mr. Sarver's leadership has been riddled with credible allegations of racism, misogyny, and harboring a toxic work environment."
Sharpton reminded the online payment portal of its commitment to contribute millions of dollars to businesses owned by minorities on the back of the unlawful killing of George Floyd by police in 2020, pointing out that continued dealings with Sarver are casting a bad light on the efforts.
"PayPal has continued to do business with Robert Sarver, who is a known perpetrator of racism and hate, and is now expanding its business relationship with Mr. Sarver internationally," he added. "It is time for PayPal to put its money where its mouth is. Issuing a press release and writing a big check two years ago is not equivalent to doing the hard work that is required to achieve real change."
Sarver has denied any wrongdoing to date and has welcomed a probe by the league.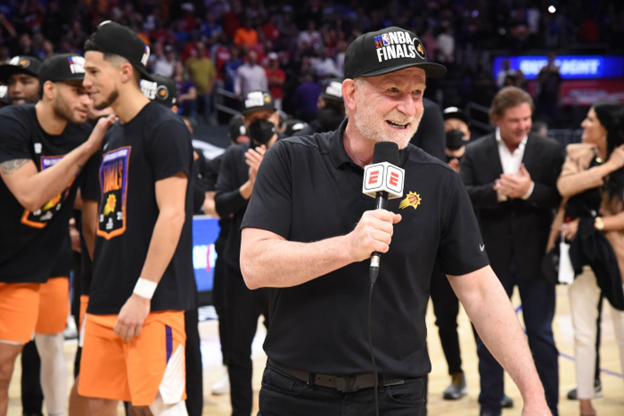 Last month, NBA Commissioner Adam Silver revealed the investigation was nearing an end. It has taken quite some time, though.
Asked why it's taken as long as it has, Silver noted the length of time reports into Sarver's alleged misdeeds covered.
"I can only say that we are talking about almost an 18-year period that the ESPN article covered in terms of his ownership," he said. "Hundreds of current and former employees that were involved over that period. And also ensuring that everyone's confidentiality, if they asked for it, is met, and ensuring due process is provided to Mr. Sarver as well."

"So these things, I understand how outsiders can be frustrated and say why do these things take so long. But having been involved with many of them, these kinds of big investigations over my time at the league, the most important thing is to get it right and to take the appropriate amount of time to do so."
Sarver could be forced to sell the Suns if the league deems the accusations as carrying weight. Ownership of the Los Angeles Clippers changed hands after audio of former owner Donald Sterling in which he made racist remarks surfaced in 2014.
In any case, the team will go about its business of trying to win a championship. They're currently behind the Boston Celtics, Golden State Warriors, Los Angeles Clippers, Milwaukee Bucks, and the Brooklyn Nets as far as the bookmakers are concerned and fans could snag good deals from platforms such as BetMGM Arizona.
Having missed out on Durant, there are a few other options Phoenix could look to sign ahead of next season. Forward Jae Crowder is said to be unhappy with the team and could be used as a trade piece.
Crowder is a respected player around the league and offers plenty of value. He helped the Miami Heat reach the NBA Finals in 2020 and did the same for the Suns the following year. He's also on a $10.1 million expiring contract, which makes him even more attractive to teams looking to add a solid veteran.