On the June 1st, 2022 edition of AEW Dynamite, Maxwell Jacob Friedman (aka MJF) gave a promo that fans are still talking about. At 26 years of age, the manner in which he is able to strike cord after cord with everything he says and does is a testament to his commitment to his character.
As early as five years of age, fans may have seen a young man named Max Friedman appear on the Rosie O'Donnell show and said then that he wanted to be a professional wrestler.
But unlike many at that age who have aspirations of doing so, there was a natural charisma and charm that made him beloved. He was captivating even then, so to fast-forward over twenty years later to see what has become of him is pretty remarkable.
Or is it?
The mark of a true puppeteer is how they are able to pull strings. For MJF, he has shown countless times and in countless promos that he's able to pull strings like anyone else of his age and possibly his generation. The strings he tends to pull are that of those watching. Fans' feelings towards MJF will often vary. While, at times, they are drawn to such moments of pain from him sharing moments that appear poignant and meaningful, he will also do the same creating feelings of complete outrage and anger that make him receive a beating, all the more satisfying to see.
Cody Rhodes, Chris Jericho, and CM Punk are three men that have worked with Max and have all been able to share moments of television with him that are can't miss. For each moment where he manages to disparage him, someone, what they do, who they are, and what they intend on doing, the result is typically MJF ultimately losing. But unlike others, his losses never appear to be in vain. When MJF loses, he can pick up the microphone and never appear to lose a step.
In the earlier part of his career, another foe did just the same. The late 'Rowdy' Roddy Piper would be filled with moments in which he would want to respect the Mexican people, saying he would sing the national anthem and sing 'La Cucaracha.' A song about cockroaches was what the late Hot Rod would sing to show 'respect.' Piper's promos would cross lines fans today may think don't push the envelope, but when you are receiving death threats, you know you've struck a chord. It was during his longstanding feud with Chavo Guerrero Sr.
No one would confuse MJF's cowardly heel persona with being anything like the fearless trash-talking brawler in Roddy Piper. They walk; differently, they talk differently, and they act differently. But like Piper, MJF is a student of the game. He has followed the example set before him with the matches Roddy Piper has had and the battles he's endured. So while the salt of the earth won't be confused with being homeless or living on the streets, he has the put himself where all eyes on the room are on him. For better or worst, he's the one that draws that emotion from the crowd. It's ironic because his actions resemble this quote.
"If you are the heel, and if you are doing your job right, you are most hated." ~ Roddy Piper.
It's safe to say MJF is doing his job right.
"I am a generational talent and you people consistently take me for granted but it's not just you. It's the big man in the back too."

"Here's something you guys can't take for granted, here's something he doesn't want you to know. Do you guys know who the second biggest minute-for-minute draw is in this entire company? Nope, you wish. It's me. It's me. And if you don't believe me, ask stat boy Tony in the back and see what he's got to say but whatever you do don't ask him to reach into his pockets and pay the man who has been busting his ass for him since day one! No, no, no, no, make sure he hoards all that money. Make sure he hoards all that money so he can make sure and give it to all the new ex-WWE guys he keeps bringing in that can't lace my goddamn boots!"
Maxwell Jacob Friedman delivered a scathing promo reminiscent of his idol CM Punk and Roddy Piper before him. He is able to say things so poignant and so emphatically that it strikes a chord where others don't. He has shown depth at times that others only wish to do. To be so good at such a young age isn't luck either. Time, commitment, and effort to prove he's better than you rings true.
It would be easy for someone to make that claim, but in the case of MJF, he backs it up. So while he is consistently booked to lose as he 'gets what's coming to him,' that was never the case with Roddy Piper. Piper was a rabid animal, and even during the early years of being Hulk Hogan's foil, he still walked away, not losing anything in the process. Piper's loss at the first WrestleMania didn't see him take the pin and even left his partner in the ring in the process.
To truly capitalize on MJF's skill set, he needs to get away with it and prove that the heel does win in the end. How often do bad co-workers get away with cheating the system? It's a reflection of life. He is just as warranted of that same opportunity. Whether his promo was a work or a shoot isn't the point here. What is the point is that he is able to say and do things men far older with far greater experience never have and will never be able to do.
So as we keep into consideration that his achievements in wrestling may not be tied to titles or wins and losses, they are tied to something that will long outlive his career. He is responsible for creating moments. Whether they are for better or worst, he has left people talking. That is ultimately what Roddy Piper did. Piper had the bloodiest of battles. He gave the most scathing of interviews and, most importantly, created moments still talked about long after his career was over. Ironically, much like Piper, MJF hasn't captured a major title in a major wrestling promotion. Or, at least in the case of Piper, it was years before he did.
But with only air and opportunity ahead of MJF, he's not just paying the Piper; he's playing him too.
"Hey boss, would you treat me better if I were an ex-WWE guy? See maybe you don't get it man, here's the problem with you boss: you got a position of power in a wrestling company, when the only position that you should be assuming is behind the guardrail with all of them!"

"I don't want to wait until 2024, but you won't listen to me so allow me to make it a little easier for you: Tony, I want you to fire me. Don't count me down! You piece of shit! You shut your mouth!"

"Tony, look at me Tony, look at me – I want you to fire me. You f***ing mark, fire me! Fire me! Fire me!" [transcription h/t wrestletalk.com]
Now that MJF is back in AEW after his return at All Out leading to him earning an AEW World Title shot, it's only a matter of time until the talented man named Maxwell becomes the World Champion in All Elite Wrestling.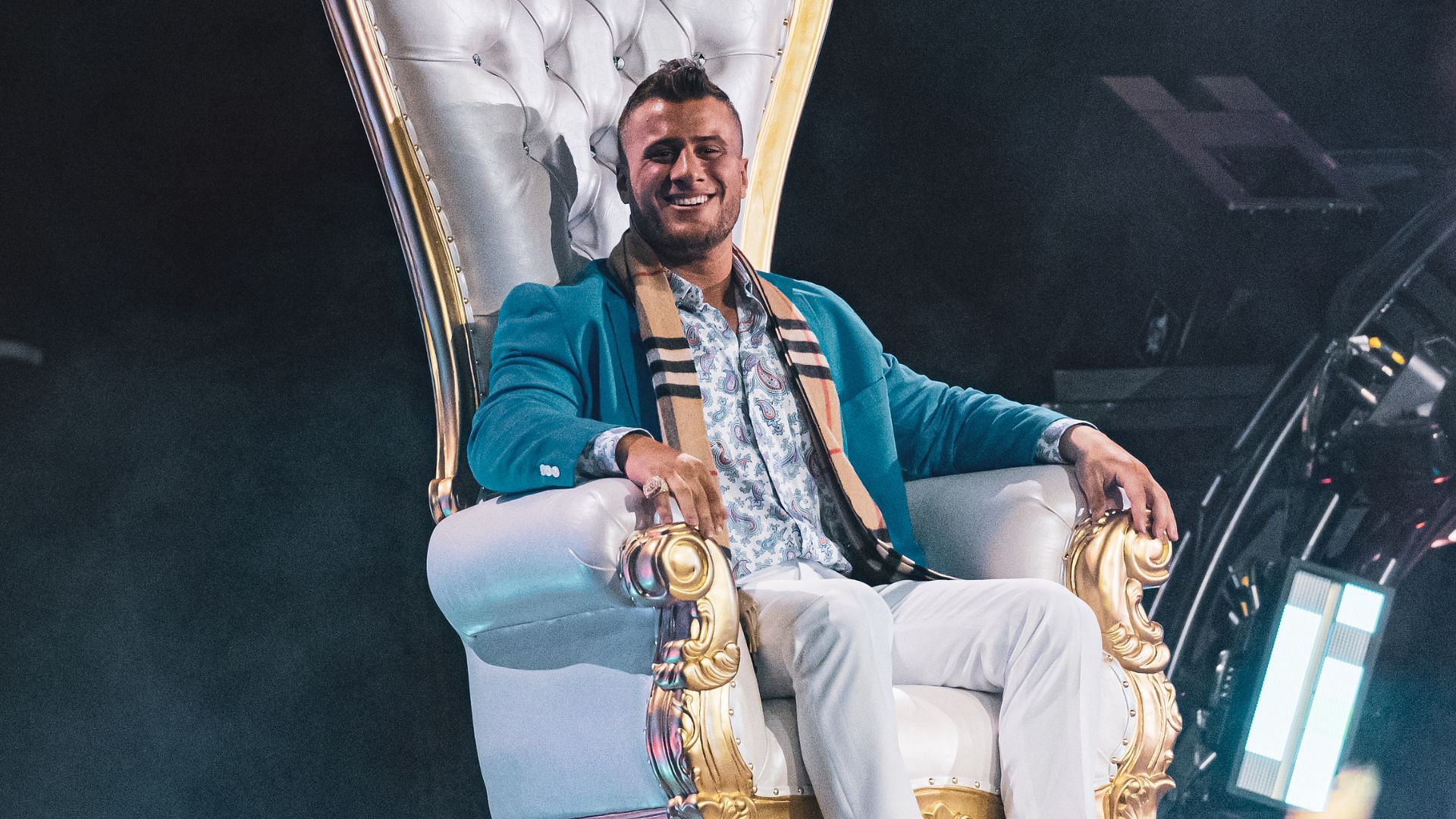 __________________________
Follow me on Twitter @TheMarcMadison or @ProWrestlingPST.
Follow our site on Instagram @prowrestlingpost
Feel free to like our Facebook page Pro Wrestling Post
Lots of interesting information is on our site ProWrestlingPost.com including interviews with IMPACT Wrestling's Tenille Dashwood, Sami Callihan, and Madman Fulton, AEW's The Blade (Formerly Braxton Sutter of IMPACT Wrestling), Chris Sabin, and our podcast, ProWrestlingPost Podcast.