Top Benefits of Swimming in College
It's no secret that colleges and universities are getting more expensive. Trends in college pricing are only going up, with tuition at the average four-year university rising 3.4 percent annually from 2005 to 2016. It's also no secret that college admission is more competitive than ever before. It's not surprising then that families are consistently looking for ways to help get into and afford college for their children. Learn how swimming can help your child get into college, and also discover all the associated benefits of collegiate swimming.
Can Swimming Help You Get into a University? Yes!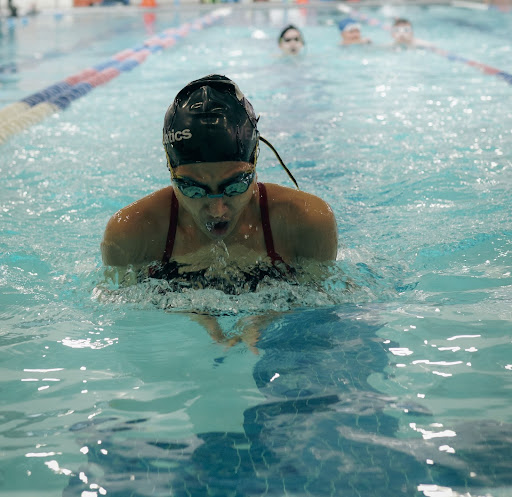 Sports are a common way for students both to gain admission into a college and to afford the rising cost of tuition and living expenses. Swimming is no exception.
If your child is a highly talented competitive swimmer with an impressive academic record, he or she could potentially earn a spot at one of the nation's top swimming programs.
(Explore the nation's best men's swimming colleges and the best Division 1 women's swimming programs.)
In today's competitive environment, a stellar swimming record could also be enough to push an application over the edge. Say two applicants are otherwise equal, but your child has a standout history in swimming. That sports career could push the decision in his or her favor.
9 Top Advantages of Swimming in College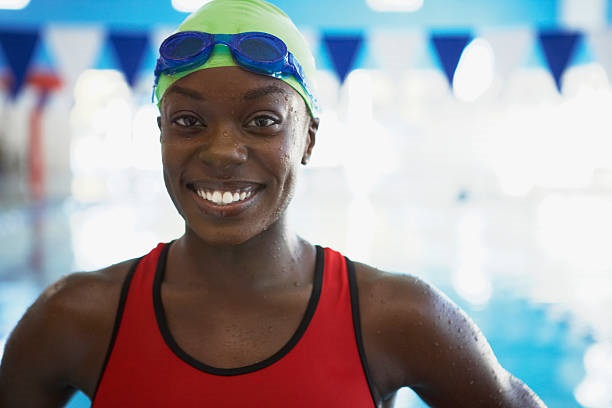 1. Financial Aspect and Swimming Scholarships
No, not every swimmer is going to earn a scholarship that wipes out the cost of college. A few elite swimmers will earn full rides, but any standout high school swimmer could certainly earn a partial scholarship to help defray some of those rising college costs.
It's important to remember that getting a scholarship offer, while exciting, does not necessarily mean that school is right for your child.
Make sure to factor in all considerations before jumping to accept:
Distance from home

Level of swimming competition within the division

Amount of travel required

Academic programs on offer

2. Admission to Your Child's Dream College
Is swimming an automatic admission into the nation's most competitive schools? Of course not. Just like scholarships, acceptance into an Ivy League or other coveted school is never guaranteed.
That being said, an impressive swimming record in high school could be the factor that sways an on-the-fence admission committee in your child's favor.
Depending on the school and your child's swimming pedigree, a high-level swimming career could even make up for a small deficit in GPA, standardized test scores, or other more traditional admission requirements. 
3. Travel Opportunities
Competitive swimming, especially at the collegiate level, does often require some travel. This gives students the opportunity to experience new places, to see other campuses, and to explore their own backyard.
4. Social Opportunities
Swim teams are notoriously tight knit. (Chalk it up to all those early-morning practices at the pool!)
Going to college and being away from home for the first time can be difficult for a lot of students. By being on the swim team, your child has an immediate group of friends on which to rely.
There's benefit enough in just that camaraderie and friendship, but it also serves as a useful networking tool outside the pool.
From job interviews to volunteer programs, opportunities often arise from people's personal networks. Being a part of the swim team expands your child's network.
"Swimming for Howard University was an amazing experience," said David Worrell, founder of WeAquatics swim school. "I made lifelong friends, and it's been a pleasure to work with other Howard alum teaching swimming for WeAquatics.
"Myself, Darell, Emeka, Jared, and Kaela all swam for Howard on scholarships. Now we teach with WeAquatics in the DMV. It's beautiful to see things come around full circle."
5. The Next Swimming Level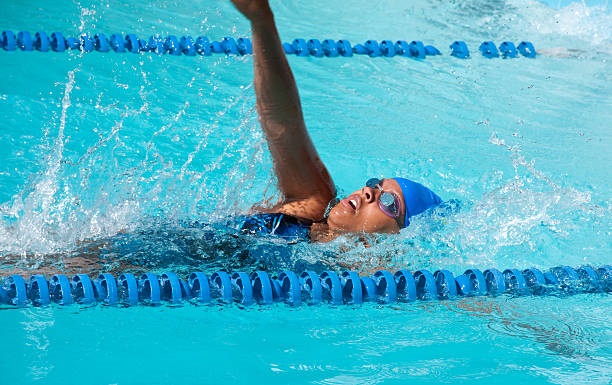 For the most elite, competitive, driven, and gifted swimmers, college swimming can be a springboard to swimming at the professional level. It can also be a huge time of learning and development as they strive to become an Olympic swimmer. 
6. Well-Rounded Personality
Competitive collegiate athletics are challenging. Every swimmer has to learn to juggle a demanding practice schedule with academics, work, a social life, and family commitments.
Students who can successfully navigate this learn key life skills:
Time management

Perseverance

Dedication

7. Fitness and Health Benefits
Being away from home for the first time also means having to learn to regulate your own health. Being on the swim team is a natural way to keep active and healthy.
Even if your child doesn't go on to swim professionally, the life lessons learned about fitness and balanced nutrition habits will serve him or her well into adulthood.
Active children become active young adults, and active young adults often carry those habits with them the rest of their lives.
8. Translate Intangible Benefits into the Office
Competing at the collegiate level is demanding. It requires hard work, dedication, and perseverance. It means learning to take personal responsibility and understanding how to work as part of a team. It's all about setting goals and making plans for how to achieve those lofty aims.
All these skills directly translate to success outside the pool as well. A college swimmer who can successfully nurture those skills will have a leg up in any work setting.
9. Fun
The last (and perhaps most important) reason to pursue swimming in college is because the student loves it! It's challenging but in all the right ways. It's a source of legitimate, healthy fun.
Start Your Journey to a Swimming Scholarship Today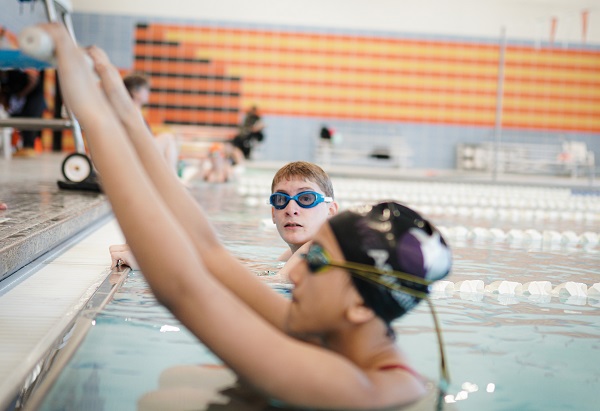 Swimming scholarships are possible, but getting one takes time, dedication, talent, and work. Whether you're aiming for a full ride or a partial scholarship, every swimming journey starts somewhere.
Is your child ready to start down the path to collegiate swimming? Learn more about our available swim classes. Discover how one-on-one private swim lessons can help anyone achieve their swimming goals!
Ready to start this exciting journey? Enroll today.